Tap into limitless potential with the Social Media Success for Professionals podcast on mastering the art of lead generation on social media! Learn to capture attention and develop relationships with clients with proven and practical strategies. Plus, Heather will help you grow your brand voice and drive sales with creative content ideas. Listen now for free as we unlock a world full of possibilities!

While speaking can be intimidating, it can also be a powerful marketing tool for entrepreneurs and professionals in any field. Listen in as Kimberly Crowe explains how speaking can help you connect with your audience on a new level, how to get started and what to do about those nerves.
A self-described "serial entrepreneur," Kimberly Crowe is a TEDx Speaker, best-selling author, and master of the stage who travels the world teaching entrepreneurs to use their voices to increase revenue and create a loyal, raving fan base. She is also the host of Speakers Playhouse, a weekly 90-minute online game show that connects speakers with stages and stages with guests, and the creator of the Entrepreneurs Rocket Fuel community.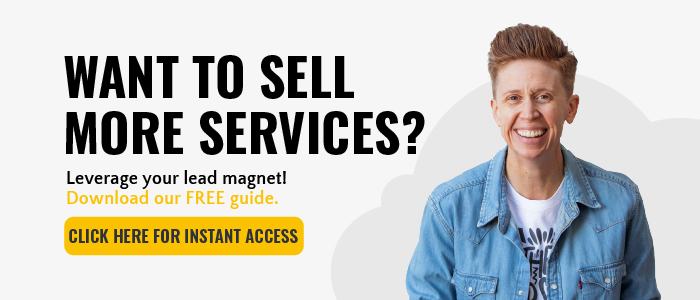 Social Media for Success for Professionals Talking Points
[02:17] Get to know Kimberly Crowe
Kimberly aims to make public speaking fun and accessible for entrepreneurs and coaches.
She enables business owners and thought leaders to share what they love to do with their target audience.
Kimberly believes that if it's not fun, it's not worth doing
[03:20] Using your voice to market your business
Speaking on a stage allows you to forge a much deeper connection with your target audience than printed words and pictures on a page or screen ever could
Getting on stages so your audience can hear your voice helps them grow to trust you.
[05:13] Where in the world is Kimberly Crowe?
Becoming a full-time speaker has allowed Kimberly to travel full-time
Kimberly has shared her expertise about speaking and entrepreneurship all across the country and all over the world
[06:48] How to get started as a speaker
Podcasts are more conversational and less intimidating for beginners than formal speaking presentations.
Kimberly's Speakers Playhouse platform helps connect podcast hosts looking for guests with speakers looking for a platform—in a game show format!
Getting in front of other people's audiences is one of the most powerful ways to expand your reach.
[09:43] Showing up as your most awesome self
Spread your goodness, and the world will show up
Even some of the world's most accomplished speakers and performers still get nervous before going on stage.
With a mindset shift, you can turn your nerves into excitement
[12:59] The four stages you need to get on
Television, radio, podcasts, YouTube, and Facebook Live, are all different mediums for speaking.
The different types of stages focus on your purpose for speaking and include speak-to-sell, paid speaking opportunities, authority stages, and rehearsal stages.
Your best talk is your next talk.
Successful marketing is all about fostering connections. Are you leveraging the full power of your lead magnet to connect with prospective clients? Download 15 Ways to Use Your Lead Magnet to Sell More Services and upgrade your sales strategy today.
Connect with Kimberly Crowe:
Website: entrepreneursrocketfuel.com/
Entrepreneurs Rocket Fuel Facebook:www.facebook.com/groups/307283053208119
Speakers Playhouse Facebook: www.facebook.com/groups/3936867803076694
Subscribe to Social Media for Success