Tap into limitless potential with the Social Media Success for Professionals podcast on mastering the art of lead generation on social media! Learn to capture attention and develop relationships with clients with proven and practical strategies. Plus, Heather will help you grow your brand voice and drive sales with creative content ideas. Listen now for free as we unlock a world full of possibilities!

As a professional, social media marketing is crucial to expanding your exposure and visibility, but it should not be the only marketing tool you use for your business.

Angel Tuccy is an award-winning speaker, radio host, TV producer, best-selling author & PR media specialist with a unique approach to media, so her clients call her the Media Matchmaker.

Angel reveals her simple two-plus-one formula to increase your business's exposure and visibility to drive more leads and sales.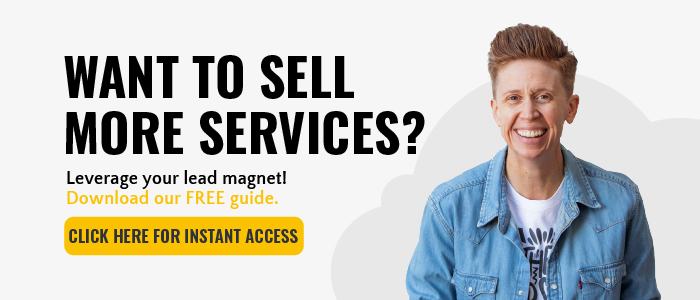 Social Media for Success for Professionals Talking Points
2:41 Introducing Angel Tuccy
Angel is a media exposure specialist with a 10-year of broadcasting experience.
She left broadcasting 5 years ago and traveled the world to talk to entrepreneurs about leveraging the power of traditional media.
4:52 How social media marketing increases visibility
Oprah leverages her celebrity and uses all media channels to gather 17 million views during her broadcast with Prince Harry and Megan Markel.
A YouTube sensation, Mark Rober, gains 25 million views within two days of dropping his last episode using one platform.
You can have one social platform but must use all media platforms to expand your exposure and increase leads.
7:35 How to grow your visibility
The two-plus-one formula gets you exposure to a multi-diverse audience across different platforms.
The formula includes two weekly interviews on somebody else's platform and one monthly press release on traditional media.
The press release should be short, making connecting with diverse audiences across platforms easy.
Share your experience or wisdom in the interviews. Your press release should be informative and improve lives.
10:06 The importance of the two plus one formula
You improve your public speaking muscle by refining your content delivery in short, impactful ways.
Create more content that you can reshare.
Gain street credibility because of the features in different magazines, podcasts, and publications.
10:44 The benefits of featuring on other people's platforms
Featuring on trustworthy platforms and familiar brands attracts leads
Can recycle content to be fresh, new content by presenting it in different formats.
12:16 How to get interviews and features on different social media platforms
Find guests and stages for interviews and get booked: needaguest.com
The platform is a free media matchmaker Facebook group for attracting leads, gaining exposure, and monetizing your content.
16:43 How to start your media matchmaker journey
Get a complimentary media starter guide at needaguest.com
The guide includes steps for opening the door for media opportunities, putting your first pitch together, and what to include as an expert topic.
From the website, you'll have access to the Facebook group and a book
Discover more about Angel Tuccy.

If you would like to fast-track your social media marketing, visit Angel's website:
www.makeyourbigimpact.com
https://www.facebook.com/groups/needaguest/

Follow Angel on social media:
www.facebook.com/makeyourbigimpact
www.instagram.com/angeltuccy
www.linkedin.com/in/angeltuccy/
Subscribe to Social Media for Success