Tap into limitless potential with the Social Media Success for Professionals podcast on mastering the art of lead generation on social media! Learn to capture attention and develop relationships with clients with proven and practical strategies. Plus, Heather will help you grow your brand voice and drive sales with creative content ideas. Listen now for free as we unlock a world full of possibilities!

Have you ever received a branded pen from a business event that you used five years later? That was a promotional product, and you can use this type of gift to spread awareness about YOUR brand and stay fresh in the minds of your audience. Discover how to harness the power of promotional products for your business, plus tips on getting the most out of this strategy for your audience by listening to my recent interview with Venus Hawbaker.
Venus works for Commonwealth Printing & Promotions, helping small businesses and nonprofits grow and expand even with a shoestring budget. She has years of experience assisting brands to market themselves effectively through innovative promotional products. She's your gal when you need an expert to help you choose the best-branded product to connect with your audience.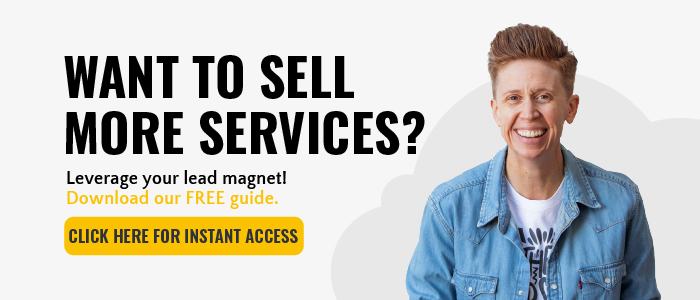 Social Media for Success for Professionals Talking Points
[1:04] Introduction to Venus
She has an eclectic past that all ties back to marketing
Helping small businesses and nonprofits grow
Getting a lot for your money with promo product marketing
[4:15] How to leverage branded promotional products
Why are you giving the product?
What does the specific gift say about you?
People will remember your brand for better or worse
Gifting to staff vs. new clients vs. existing clients
[6:00] The incredible reach of promotional products
You're getting impressions from all the people who see your gift
People may share your gift with their family and friends
Your gift may make your business the first choice in someone's mind
[7:30] What promotional products should you use today?
Solve a problem for somebody (battery banks, clip-on lights)
A pen can be great (in some situations)
Put yourself in the position of your client
Don't feel limited: anything can be a branded product
[10:00] Promo products for high-end budgets
Crystal awards, big area rugs, etc.
Show your top clients you value them
"One-time" purchases can go very far
The more personalized, the better
[12:47] Mistakes to avoid
Be mindful of your colors and logo
Make a logo that looks good on backgrounds
Think long-term instead of short term
[15:23] Using promo products in tandem with digital offerings
Note-taking journal that props your phone up
Tie the gift into your webinar or online service
[17:09] How to work with Venus
While waiting for your awesome branded promotional products, you can still snag some new clients with a strong lead magnet. Download our free guide on "15 Ways to Use Your Lead Magnet To Sell More Services" and start growing those conversions today!
Connect with Venus Hawbaker l Commonwealth Printing & Promotions:
www.printandpromo.net
Follow Commonwealth Printing and Promotions on social media:
www.facebook.com/CommonwealthPrintingandPromotions
Subscribe to Social Media for Success