Tap into limitless potential with the Social Media Success for Professionals podcast on mastering the art of lead generation on social media! Learn to capture attention and develop relationships with clients with proven and practical strategies. Plus, Heather will help you grow your brand voice and drive sales with creative content ideas. Listen now for free as we unlock a world full of possibilities!

Engaging, well-designed, high-quality graphics are the key to getting your business noticed.
In a world with limited attention spans, how will your graphics make your business stand out, communicate your branding and establish a professional image? In this episode, design expert Bitsy McCann explains what business owners are doing wrong and gives pointers for how to master graphics and start capturing the right attention.
Bitsy McCann develops websites for clients who want to appear easily on search engines. She creates a solid-back end so that the business owners she works with can be empowered to edit and adapt their websites independently.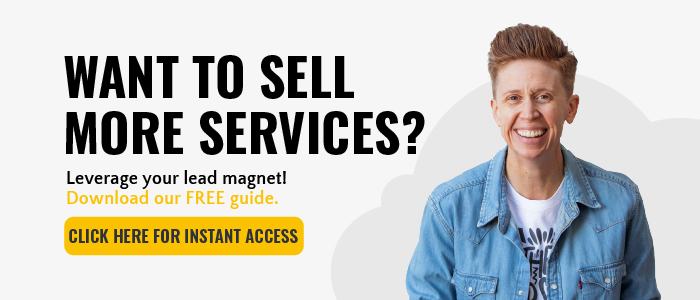 Social Media for Success for Professionals Talking Points
[1:25] Introduction to Bitsy
Graphic and web design expert
Search engine optimization
Branding, print and digital
[2:59] Biggest graphic mistakes business owners are making
Changing too much about Canva templates
Ugly graphics devalue your brand
Less can often be more
[5:40] Telling your brand's story
Use custom photos and videos
Look credible and professional
Make your story your centerpiece
Pair photos of you/your clients with a powerful quote
[7:11] Where to use graphics
Have a beautiful header and icon photo on all platforms
Create confidence in your clients
Hire professionals who will get to know your brand
Marketing campaigns need experts
[10:30] Modern design staples
Clear and concise through all platforms
Be succinct, and share more info later on
Update your graphics to stay modern
Keep it authentic, not cheesy
[13:33] First steps for strong branding
Have a great logo with different variations
Stay consistent with color combos
Choose aesthetics that speak to your industry
Don't forget about fonts
Stay cohesive across all mediums (print, digital, etc.)
With Bitsy's tips, you'll be ready to get your business seen by a bigger audience than ever before. Now, convert those eyes into leads! Download our "15 Ways to Use Your Lead Magnet To Sell More Services" guide and start hooking paying clients by first offering them value.
Discover more about Bitsy McCann | Bitsy Plus Design
www.bitsyplusdesign.com

Follow Bitsy on social media:
www.facebook.com/BitsyPlusDesign
www.linkedin.com/in/bitsymccann 
Subscribe to Social Media for Success