Pract•ad•goal is a word host Heather Holloway created. It is the sum total of the words 'practical advancement goal.' Her intention with this podcast is to teach women entrepreneurs how to advance their careers with practical social media marketing advice.

Marketing is an essential part of any successful business. Unfortunately, the word "marketing" has become synonymous with the concept of creating content on social media.
The next thing I'm about to say may blow your mind but listen close:
Social media is not marketing.
Contrary to popular belief, creating Instagram Reels daily to advertise your business is not marketing. Sorry, Sis.
And look, it's not the media I'm doggin. I love seeing you lip-sync or dance or whatever. I do believe Reels are valuable pieces of content that you can use to attract your niche but… once you got 'em, what are you hoping to get from this interaction?
So let's put some strategy behind your social media marketing.
Create a Direct Response
First, have a strong understanding of direct response marketing. This type of marketing is all about getting the prospect to take action immediately, whether that's signing up for your free report, download, meditation, webinar, calling you for a consultation, or whatever works for you.
Social media marketing has a lot less to do with chasing prospects through posts and status updates but rather directing that attention to the desired action you want them to take.
For this type of marketing to be successful, you're aiming to have your potential client respond right away.
You want them to sign up, click, or take an immediate action.
And to do that, you need a strong Call to Action.
Call to Action
A strong CTA will help your ideal client take the next step toward working with you. It's an invitation, not an obligation.
With CTAs: The juicier, the better. As The Godfather once said, "I'll make him an offer he can't refuse."
Follow these two rules when writing your CTA to make connecting with you a super easy choice.
Rule #1:
Have an offer – make it irresistible. Use strong action words like:
Download Now, Free Trial, Subscribe, Sign Up, Get Started, Join, or Register
Rule #2:
Have a deadline – use FOMO to your advantage.​​ Consumers respond to urgency and scarcity because they don't want to miss out.
Use phrases like:
For a limited time
Don't miss out
Limited-time offer
Act before it's too late
Get your discount before it's gone
Limited quantities available
Place a call to action in every one of your posts.
Every single post.
Then monitor what works. Trim the fat on any CTA that isn't bringing results and double down on the winners.
An Example
Now, I'm not a huge country music fan, but I did live in North Florida for a hot minute and succumbed to the farm life culture and at some point, I followed Miranda Lambert on Instagram.
So while scrolling through my feed I realized I'm still following her. Miranda used the two CTA rules that I just outlined in her own marketing, and it was so slick.
On an Instagram post, she is holding up a signed postcard. The caption on the image is, "I'm mailing these out. It's the road map to something new. Send me your address at mirandalambert.com/postcard."
To a devoted fan, her autograph would be simply irresistible.
And she pulled her fans in because it was an urgent call. Only 1,000 of her fans would be lucky winners.
She nailed the CTA!
What's interesting about this is its Instagram.
You can't link out from Instagram posts. That's why you read Link In Bio.
So think about this. I had to remember her URL, exit Instagram and go to a browser, type in the address (how dare she), and then enter my personal info.
I mean, she asked a lot from her fans and it worked.
That's influence.
And here's a bonus: if Miranda's team used this campaign to create a physical newsletter, she could monetize this campaign even further.
While I was too late to win on her Instagram campaign, I shouldn't be too greedy. I got to hang with Miranda backstage in 2018, where she graciously autographed my backstage pass.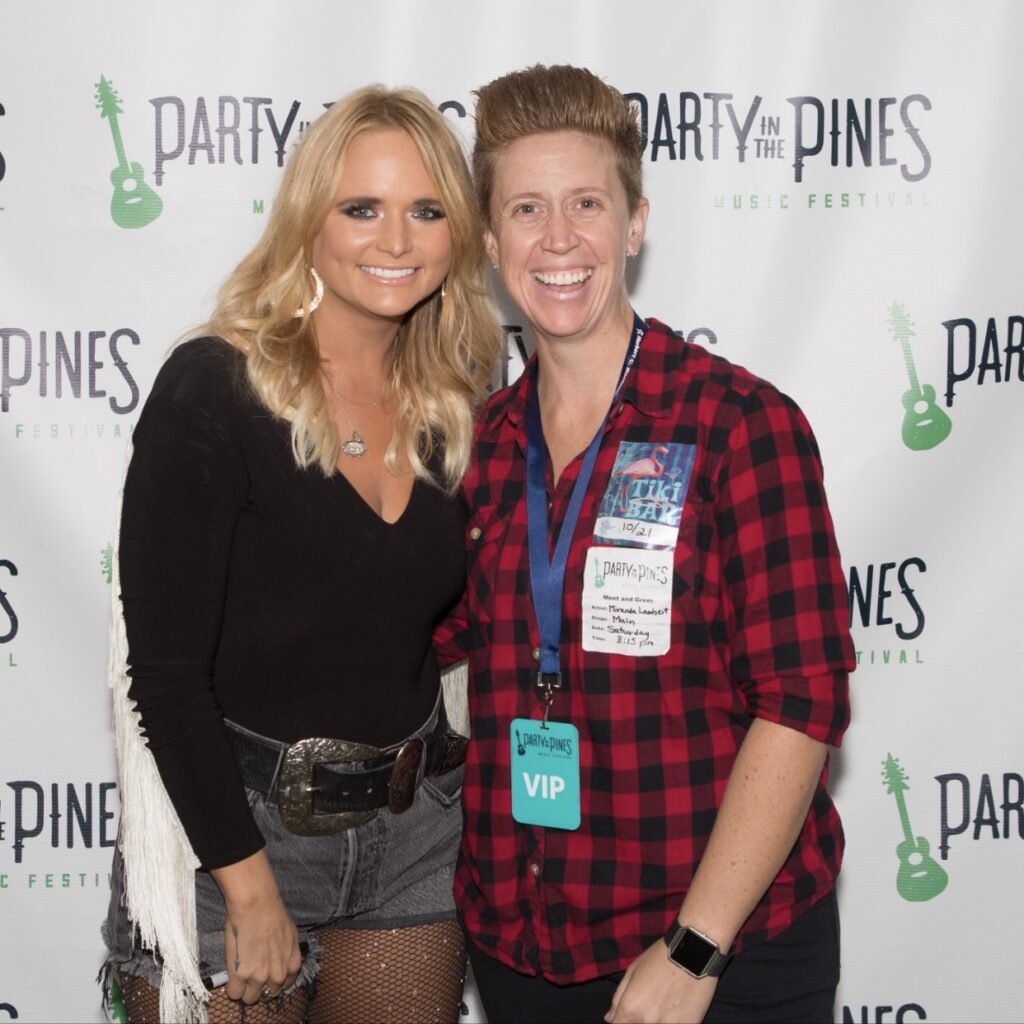 The Takeaway
We can be pretty sure that Miranda isn't simply signing 1,000 postcards out sheer kindness. Bless her heart.
And neither should you.
Let's stop wasting energy only creating content for content's sake. Instead, think about your plan about what you want that post to do for you, be intentional, and always include a CTA.
Happy posting!
We're Here to Help!
Social media marketing still carries the same rules as all other marketing – results rule. Period.
If you don't know what numbers to track to see if your marketing is working, download our 15 Marketing KPIs To Start Tracking Today.
Subscribe to Practadgoal Talk