Tap into limitless potential with the Social Media Success for Professionals podcast on mastering the art of lead generation on social media! Learn to capture attention and develop client relationships with proven and practical strategies. Plus, Heather will help you grow your brand voice and drive sales with creative content ideas. Listen now for free as we unlock a world full of possibilities!
Are you looking to establish yourself as a trusted authority in your industry? Matt Gordon from The Educated Authority shares his solution to becoming a thought leader and how to use thought leadership to grow your business.
In this episode, Matt outlines the five steps to developing a successful thought leadership business system, transforming and growing your online reputation. The "Leadership Gold" Matt shares here are concrete ways you can transform your content, add to your business, and level up your message.
Set yourself apart from your competition by following Matt's strategies to become a thought leader.
Matt Gordon is the "Authority Muse" at the Educated Authority and describes himself as part historian, part psychologist and part marketer. He has studied influential leaders, historical marketing and propaganda, adapting the best of those strategies for today's thought leaders to change the world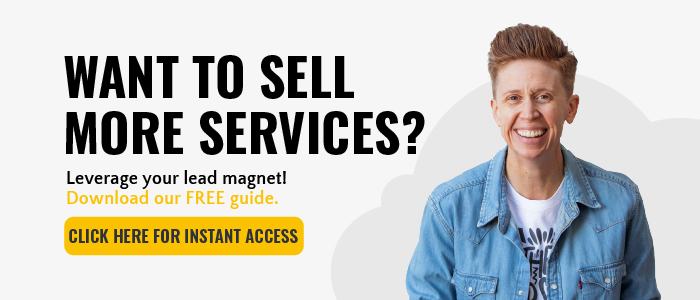 Social Media Success for Professionals Talking Points
[2:40] What is a thought leader?
Helps people transform
Thought leaders change the way people think and act
If you've been in business for a long time, you may have something to teach others in your industry
[4:15] The 5-Step Thought Leadership System
Learn
Publish
Productize
Retain
[5:08] Step 1: Learn
Reading to gain knowledge in your area of expertise
Book Fusion keeps track progress of your reading across platforms
Book Fusion keeps track progress of your reading across platforms
Reading can improve your bottom line
[12:05] Step 2: Publish
Write a book
Write a monthly nesletter
Send a weekly or monthly email newsletter
Content is important for your business
Establish an emotional connection to your audience where they care about you and you care about them
[16:45] Teddy Roosevelt Quote & Brain's Processing
"People don't care how much you know until they know how much you care."
You have to care about something before you can internalize it
[18:09] Step 3: Productize and Monetizing Thought Leadership
Create a product to sell like a book, online course, etc. that a follower is willing to pay to learn
Trade money for the value you provide.
[19:40] Step 4: Promote – The Role of Promotion and Social Media
Tell the world you have something to sell or share
Promote on social media to bring them back into your world
Promote on social media to bring them back into your world
[22:43] Step 5: Retaining Customers and Building Relationships
For the health of your business, hold onto your followers
Building a relationship with your followers so they feel like they belong and they keep coming back for more
Connect with Matt Gordon l The Educated Authority:
www.educatedauthority.com
www.youcanbeathoughtleader.com
Sign up for Matt's Authority Gold email newsletter
To publish content for your ideal audience you should consider creating a lead magnet. There are many options, which is why we created this guide. Download 15 Ways to Use Your Lead Magnet To Sell More Services to get started today!
Subscribe to Social Media Success for Professionals